Driving an electric vehicle is better for the planet and better for your wallet, especially when you install an at-home EV charging station. Home EV chargers are the easiest, most affordable, and most convenient way to charge your electric vehicle.
Element Electric is the go-to EV charger installation company in Dixon, CA. Our expert team can help you find the right EV at-home charger for your electric vehicle so you can wake up to a full charge every day. We offer:
Experienced home EV charger installation
Premium products – We install ClipperCreek (now Enphase EV chargers) from Enphase and Tesla wall chargers
One-stop shop for solar + battery storage + EV charger installation
Expert advice and no-pressure sales
Level One vs Level Two EV Charging: What's the Difference?
There are two ways to charge an EV at home:
Level one charging is the slowest option for home EV charging. The charger that came with your EV is a level one charger. It can be plugged into any standard 120-volt electrical outlet and will take 40-50 hours to fully charge your battery electric vehicle from empty or 5-6 hours to charge a plug-in hybrid electric vehicle from empty.
Level two charging is the fastest and most convenient option for at-home EV charging. Level two chargers, like the ClipperCreek and Tesla EV charger, require a 240-volt outlet and will charge your battery electric vehicle from empty in just 4-10 hours or a plug-in electric hybrid from empty in just 1-2 hours.
Installing a Home EV Charging Station Is Worth It in California
Installing a level two EV charger at home makes sense for anyone who drives an electric vehicle.
Faster EV charging – Charge your EV at home in just a few hours. Goodbye range anxiety!
Safer – Charge from the safety of your own home instead of pulling up to a public EV charging station on the side of the road.
More affordable – Charge during off-peak hours to save on electricity costs. Or pair your EV with solar panels and batteries so you can charge your electric car for free!
Convenient – Your home EV charger will always be available when you need it so you can charge at any time without waiting in line at a public charging station.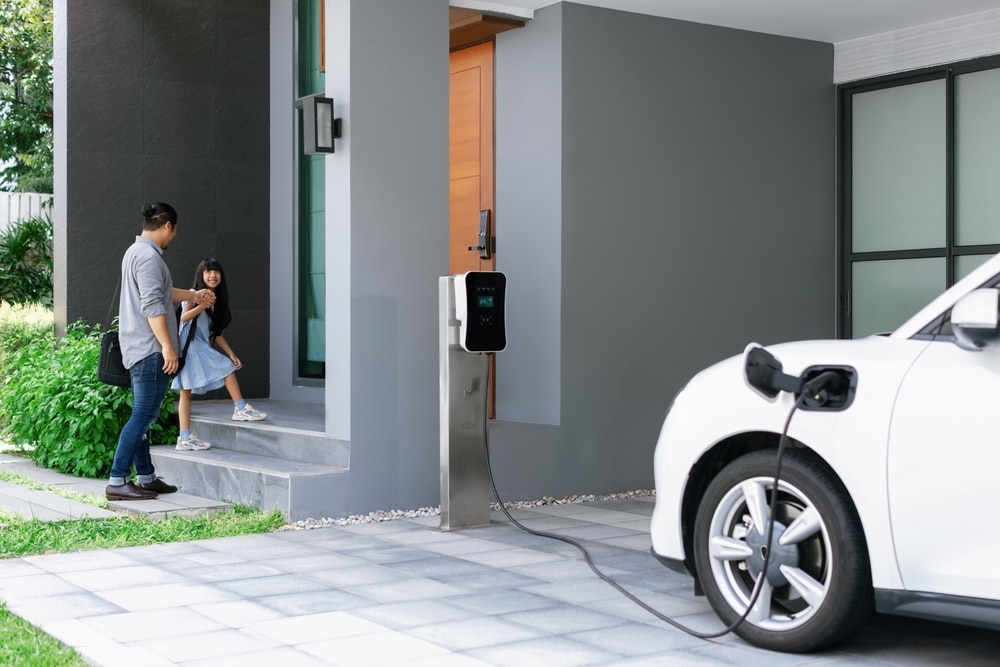 SPAN Electrical Panels Enable Seamless EV Charger Installation
If your home's electrical panel is not powerful enough to support an EV charger, you will need to upgrade it. A SPAN Panel is the best option. SPAN continuously monitors electrical loads throughout your home and automatically pauses pre-selected circuits when your electricity consumption exceeds your home's maximum capacity.
In simpler terms, if you're using too much power, SPAN will pause a pre-selected circuit, like the one feeding your EV charger. This keeps your home at a safe load at all times and prevents the need for an expensive electrical service upgrade.
Electric Vehicle Charger Installation in Dixon, Davis & Vacaville
Ready to install an EV charger at your home? Element Electric can help you choose the best at-home electric car charger for your home and vehicle. We are the trusted home EV charging installation company in the Dixon, California area offering professional EV charging station installation services. Our technicians are licensed electricians who have been fully certified to install at-home EV chargers, and we are proud to be an Enphase Gold Installer.
Get a fast charge at home with EV charger installation in Dixon, CA. Call 707-693-1651 or contact us to get a free estimate.